Museums in and around Seiffen
The Ore Mountain Toy Museum Seiffen, located in the center of the toy village, impressively conveys the history of toys and Christmas customs.
14 historical buildings and workshops of the old Saxon Ore Mountains can be visited in the open-air museum Seiffen. Furthermore, the demonstration of traditional wood turning offers a special experience.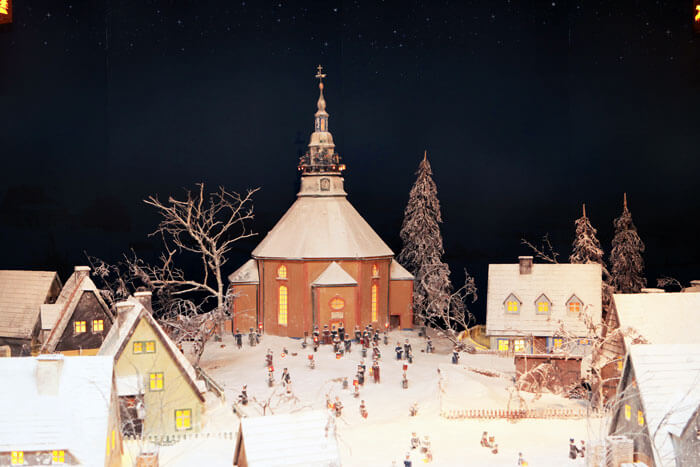 The museum is family-friendly, service-oriented and modern; with visitor cloakroom, elevator and access for handicapped individuals, short videos and a multilingual multimedia explanation of the exhibition. Special tours, museum campaigns or special programs are listed in the event schedule.