Wooden toys and Christmas folk art from A - Z
An advent candlestick ("Advents­leuchter") is a 4-armed table or pendant lamp with various figurative scenes. Candles are placed on the light spouts according to the number of the weekend in Advent. A special feature is the Advent House, a house pyramid with 4 doors. One door can be opened for each Advent.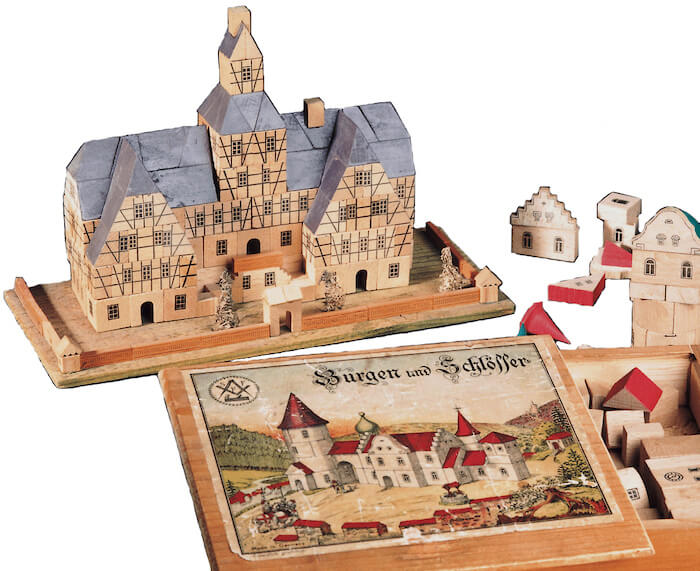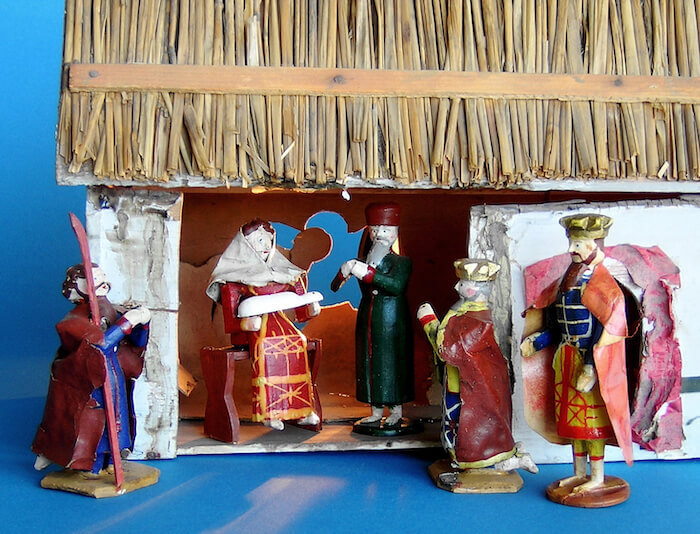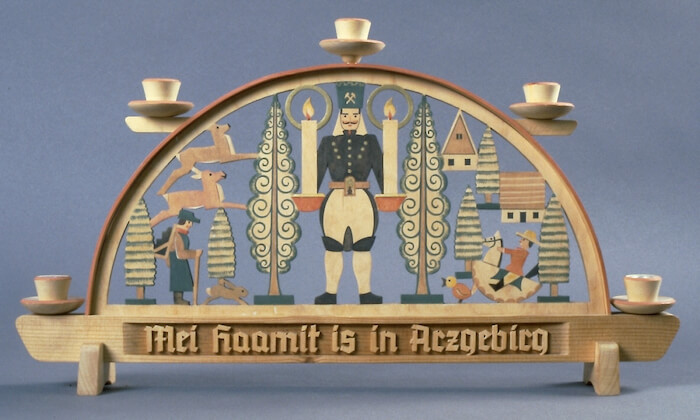 The typical Christmas candlesticks ("Weihnachtsleuchter"), first manufactured in the 19th century, showed Baroque influences. Magnificent glass chandeliers, such as the glass chandelier created in the Heidelbach glassworks and displayed in the Seiffen church, served as a role model. A special feature is the hanging lamp. Following the principle of the pyramid, wooden disks studded with figurines are mounted on a separate construction within the chandelier and set in motion by an impeller.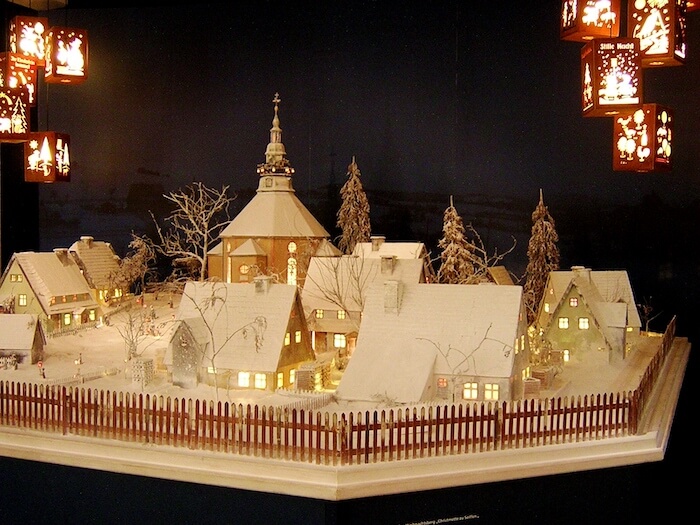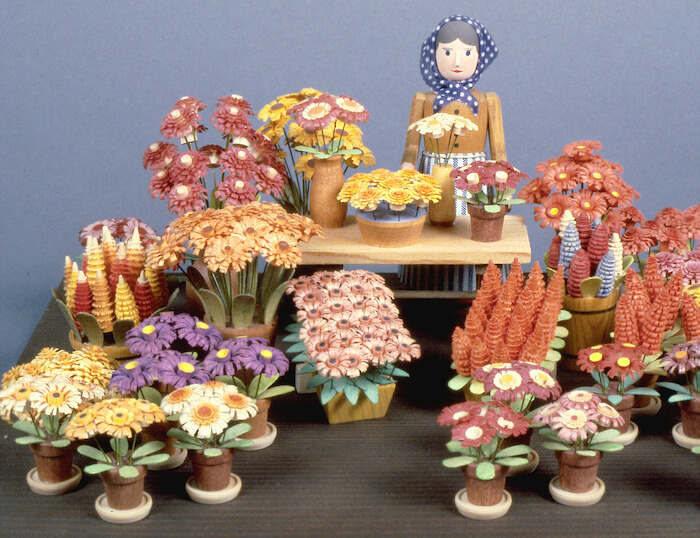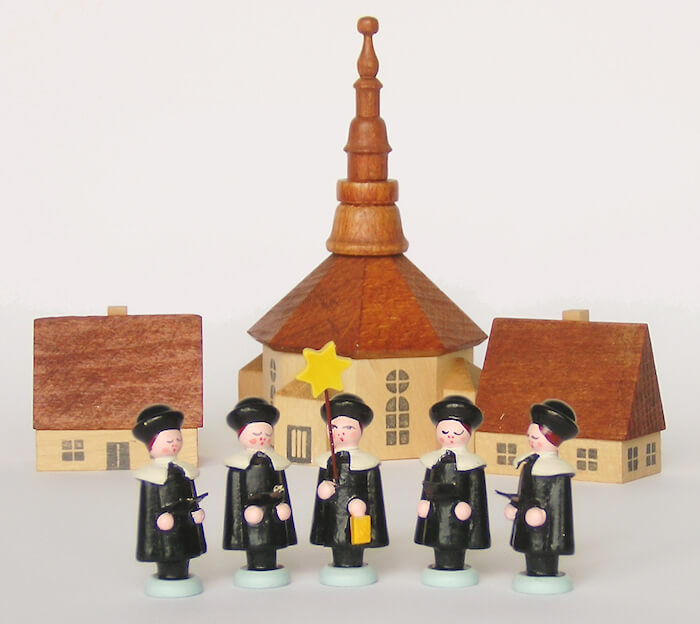 Increasing prices for wood and the change of weight customs regulations led to miniaturization in the Erzgebirge toy industry around 1900. Smaller shapes of figures, houses, vehicles and accessories were increasingly brought onto the market. The idea of offering miniature toys in a matchbox ("Zündholzschachtel") proved to be a stroke of genius. Along with tiny dollhouses, which seem less suitable for playing but rather as a display and collectible, they were also cheap to export.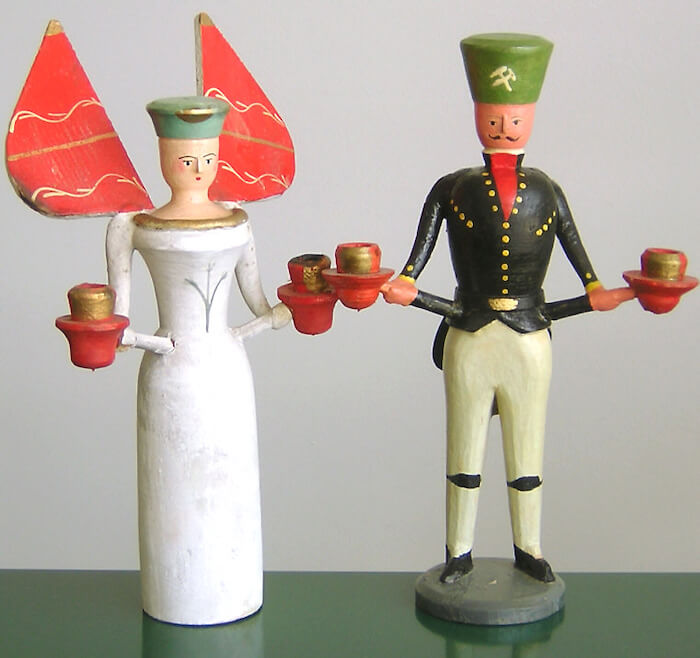 Music boxes ("Spieldosen") are based on the wooden noise boxes that have been part of the Erzgebirge toy range since 1800. Music boxes often departure Christmas scenes with an accompanying melody created inside. The poetry of the constant circular movement, the dialogue between music and figures and the implementation of the small melodies in the material of the wood may have been appealing starting points for the fact that a multitude of musical boxes with children's and fairytale scenes has been produced in the Ore Mountains since around 1935.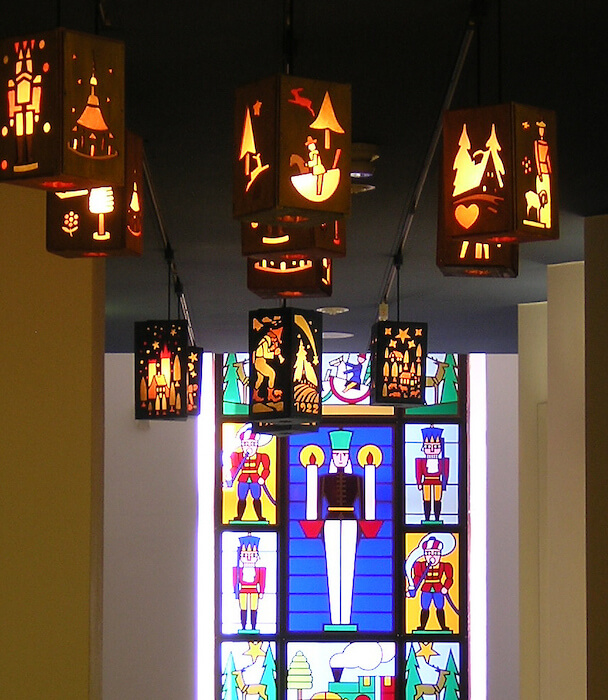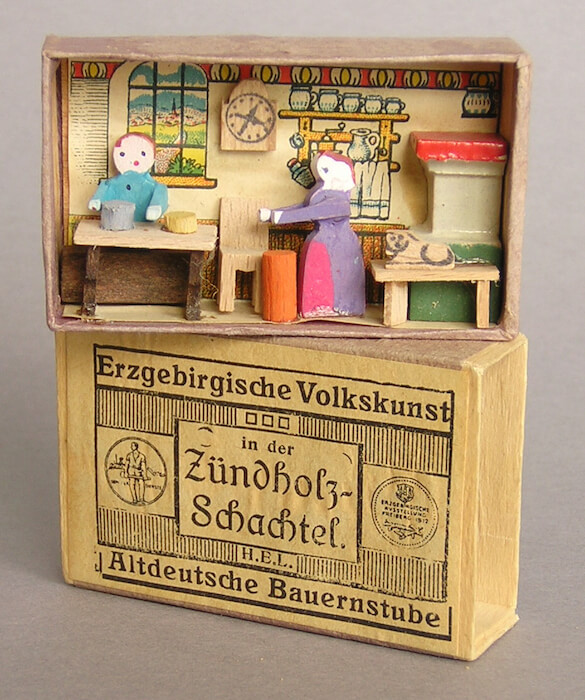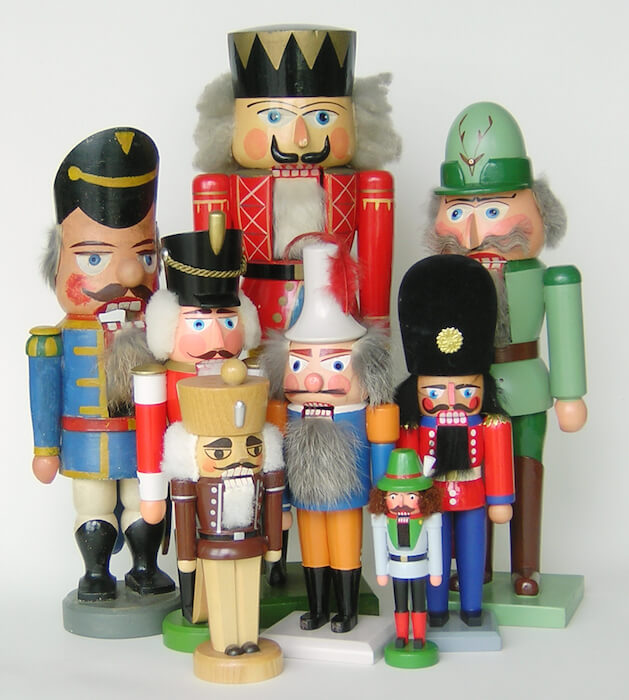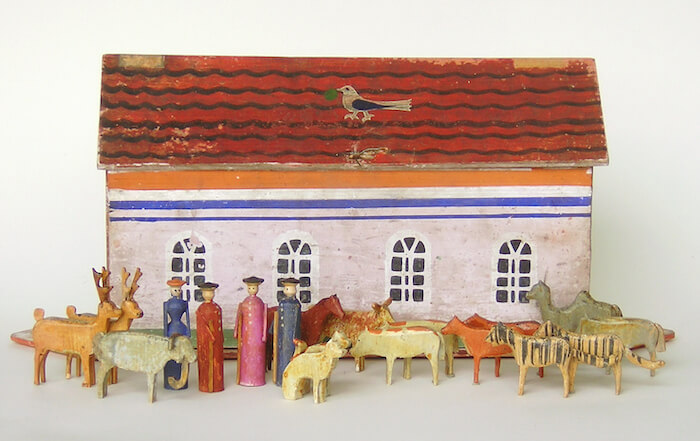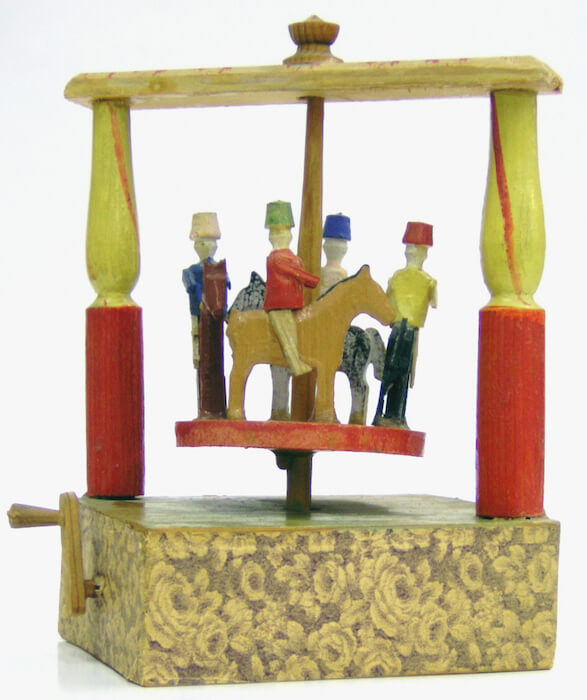 The Erzgebirge rotary pyramid ("Drehpyramide") was developed around 1800. Within it, old customs and traditions revolving around light and mining have found a meaningful union. The forerunners were pyramid-like, immobile light frames decorated with garlands. For the Seiffen area, step and floor pyramids have been of particular importance since the middle of the 19th century. They became treasures of pyramid construction in proportion as well as detailed equipment. On several floors, figures and animals are arranged by theme. In addition to the biblical Christmas story this can also include the mining and village life. Tower and house-like variants complement the variety.