Dear guests and friends of the toy village Seiffen,
Our Seiffen Christmas is both an identity and an economic factor. Under normal circumstances we cannot imagine doing without it. After a lot of hopeful planning and concepts that have repeatedly been adapted to the constantly changing framework conditions, we now have to accept that no events for Seiffen Christmas can take place this year. The shops are open for you and we look forward to seeing you, because it is always in season in Seiffen!
We will ensure a pre-Christmas mood even in difficult times. Our windows and streets will be lit by many lights as always and our toy village will shine in the pre-Christmas glow.
We are looking forward to your visit,
Your Mayor Martin Wittig
The 30th Christmas in Seiffen has been postponed to 2021. We'll celebrate together!
The Advent and Christmas season is something that people in the Ore Mountains region and our guests experience as particularly atmospheric. Centuries-old traditions, which were not least shaped by the unique Erzgebirge craftsmanship, have largely been preserved here.
Experience the best time of the year in our toy village Seiffen, whether by visiting the craftsmen who have continued their delicate work for several generations or by participating in the numerous events!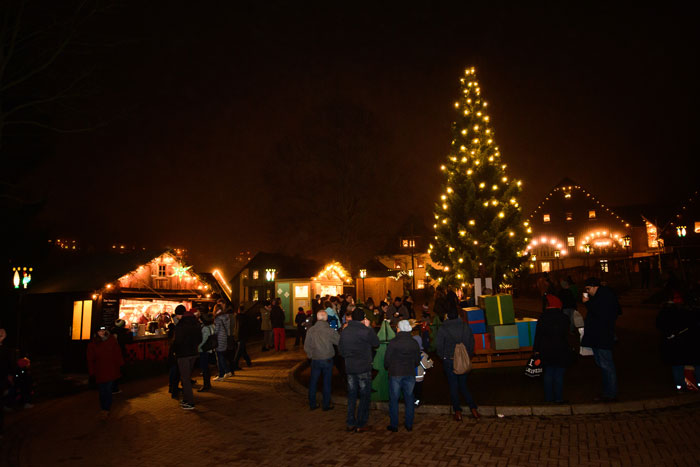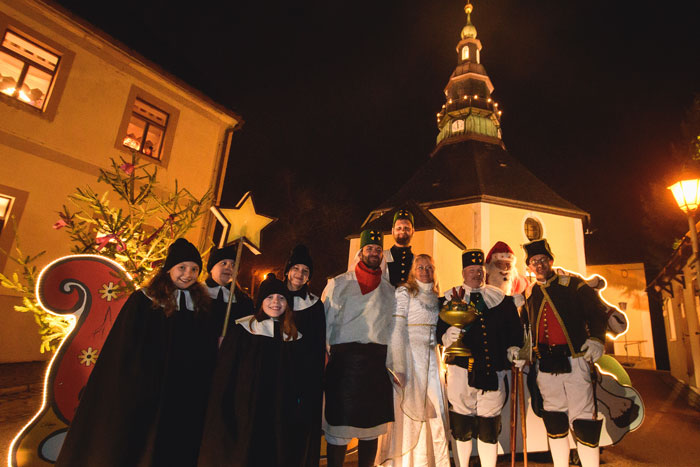 30 years Christmas in Seiffen
Get to know the place and its people with its traditional history and customs. We recommend a visit to our original Seiffen Christmas.
The more than 50 stalls lining the streets in the festively decorated town center, just like the numerous specialty shops, conjure up a unique Christmas atmosphere.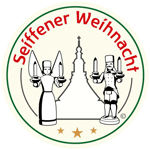 Christmas magic with tradition
Large snowflakes and illuminated windows will awaken childhood memories and turn Seiffen into a romantic Christmas village. Almost every window is illuminated, large pyramids turning outdoors, the whole place shines with lights and everywhere there is a smell of culinary delights from the Ore Mountains – this is the home of Christmas.
Follow the Christmas scent and enjoy the festive Advent mood that spreads through the village when the children's costume group "Living Toys" and the Miner's Parades march through Seiffen.
Event highlights in the Christmas season:
Small Miner's parade with opening event on Nov 28, 2020 at 9:30am
Children's Christmas room
Lantern procession on old mining paths on Dec 5, 2020 at 5pm
Big Miner's parade with 400 traditional costumes on Dec 12, 2020 at 3:30pm
Lantern procession to Santa Claus and then giving presents on Dec 19, 2020 at 5pm
Advent music in the mountain church
Christmas exhibition in the toy museum
Open air events
Opening Hours
from Nov 27 to Dec 20, 2020
Monday to Friday 11am – 5pm
Saturday 10am – 8pm
Sunday 11am – 6pm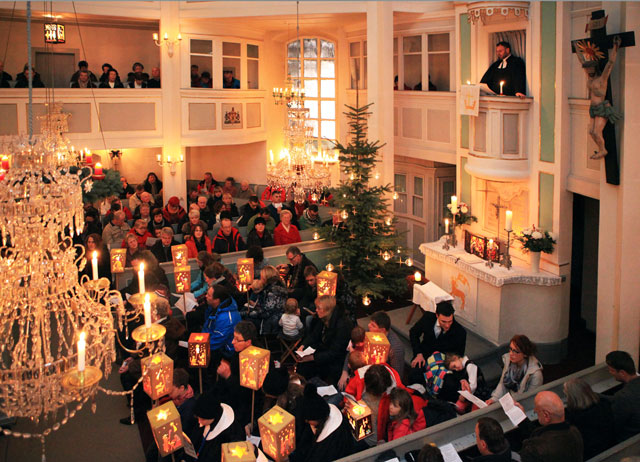 Christmas in the Seiffen church
If you are looking for some silence after all your experiences, our mountain church invites you to do so. Between Nov 27 until Dec 22 the church is open daily from 10:30 a.m. 
In addition to the 30 min guided tours, the Advent service takes place on Sundays at 9:30 a.m. At 2:30 p.m. you can listen to the "Seiffen Advent Music".
You can find more events in our Christmas calendar or the Event calendar.